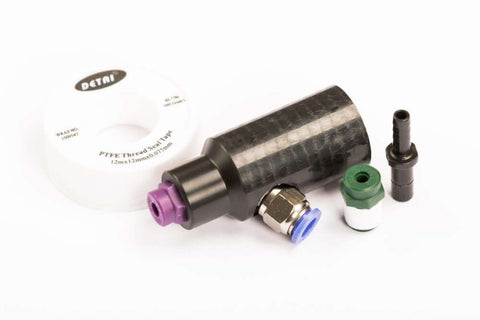 Save
16%
Water Fed Pole Softwash Nozzle
WFP Soft Wash Nozzle This soft wash nozzle fits any water fed pole angle adapter that has a 22mm European thread size. This is the only Water Fed Pole soft washing nozzle that has two nozzles. It also has a full spray pattern which delivers a uniform pattern. This gives a perfect spray pattern for soft washing and will also give you good pr...
Save
17%
WFP Soft Wash Replacement Nozzles
WFP Soft Wash Replacement Nozzles The nozzles in the DA Applicator can be changed to suit the job you are working on. If you already have the DA Applicator you can purchase additional nozzles which can easily be fitted using a 14mm spanner or socket. Included in the kit The purple nozzle is a number 6.5. Full plastic cone and the orifice s...