Risk Assessments Templates
We put together a list of Risk assessment templates that we feel you should consider purchasing. By doing so you can then make sure that you your members of staff and the business are abiding by UK health and safety regulations. Keep on the right side of the law and use these templates to assist you in that goal. On completion of purchase you will automatically receive an email with a downloadable link for the Word document to save on your computer. At this point you will be able to edit it with your own business details and address including adding your own logo.
---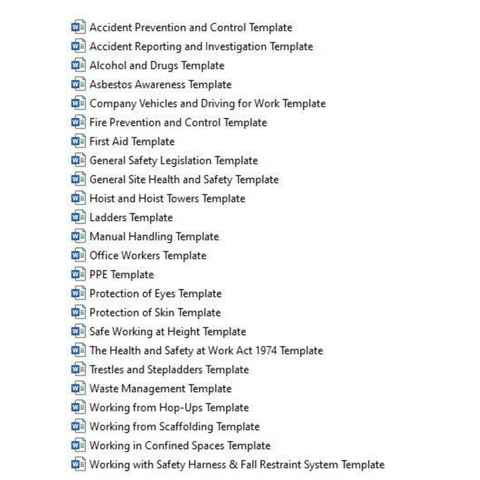 Save
16%
HSE Full Download Collection
HSE Full Download Collection Templates Total 53 You will be sent a download link after checkout You will need word to open and edit your logo and address Now is the time to look after the back-end of your business. It is just as important as you going out to do the work. Take this time that you currently have and make sure that you and your empl...