Dosatron Spare Parts Collection from SoftWash UK Ltd.
Are you looking for spare parts for your Clever Injector Dosatron? Look no further than SoftWash UK Ltd's collection of exterior cleaning solutions. Our collection includes original spare parts for the Clever Injector Dosatron, so you can keep your equipment running smoothly and efficiently. We also provide full customer support and backup for any product purchased from our store.
Our Dosatron Spare Parts Collection has all the spare parts you need to get started with repairing and maintaining your exterior cleaning equipment, including filters, seals, adapters and other components that are necessary to keep your system functioning properly. With our wide selection of products you can easily find the right part for your specific type of exterior cleaning service.
At SoftWash UK Ltd., we understand how hard it can be to find the right part when you need it most. That's why we have made it easy by providing an extensive range of spare parts in one convenient location. Whether you're looking to replace a broken component or just need some regular maintenance – we have just what you're looking for!
We are committed to providing our customers with quality products at competitive prices so they can get the most out of their exterior cleaning services. So if you're looking for an easy way to find whatever spare parts you need for your type of exterior cleaning service then look no further than SoftWash UK Ltd.'s Dosatron Spare Parts Collection!
---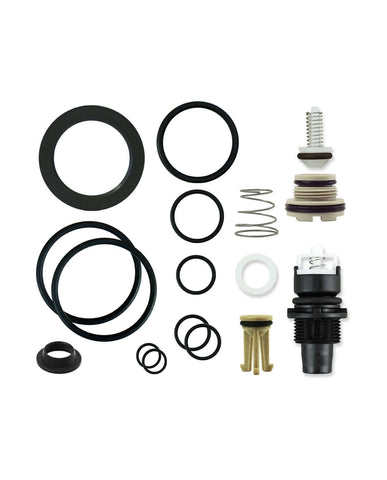 Save
40%
Dosatron Seal Kit
 Dosatron Seal Kit for Clever Injector The seal kit required for a Clever Injector Dosatron will depend upon the serial number shown on the side of the unit (See Image Below).  The serial number can be identified by reference to the side of unit as per the image below.  Seal kits required are as follows:- Serial Number Seal Kit Required ...